Rebates can be through multiple options, including:

Medicare Benefit Schemes:
Chronic Disease Management Plan (CDM).
10970 is the number for all Speech Pathology Services.
If the client has a 'chronic' condition (a condition that is present for a minimum of six months), you may be eligible for a Chronic Disease Management Plan (CDM). This is a GP managed plan that provides a Medicare rebate for allied health services. You will need to see your GP for a referral.
Please note a CDM plan provides a maximum of 5 total rebates per calendar year. This is for all allied health services; if you require more than one type of allied health service they will be split accordingly, not 5 rebates per clinical service.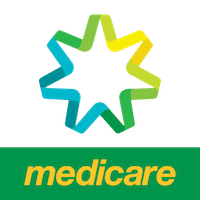 Health insurance & Private Health Cover
Private speech pathology services are covered under many health fund plans. It is best to check that your specific level of cover entitles you to a rebate before you make an appointment.
The following item numbers will help your fund identify if you are covered;
320 is the item number for a Speech Pathology Assessment.
340 is the item number for a Speech Pathology therapy consultation.

HCWA & Better Start
Please note that all new referrals are being transferred to NDIS (if they haven't been already).
These funding types will end on the 31st March 2021.

National Disability Insurance Scheme (NDIS)
NDIS is a funding scheme that has been allocated by the federal government, for intervention services who have been diagnosed with a disability or a life long illness. You must first be assessed against the access requirements in order to see if they are eligible for funding. Please see the NDIS website for more information.
If clients meet criteria, they must be self-managed or plan-managed, not agency managed.